Additional Housing Options
On-campus residence hall housing is one of the best ways to embrace everything UMD has to offer! Undergraduate students usually begin their residential experience by living in residence halls for their freshman and sophomore years.
We recommend that students in their junior and senior years live in the affiliated housing apartments on-campus at South Campus Commons and The Courtyards or at one of the many off-campus, private housing options located close to campus in the Greater College Park area.
More information about living in one of the public-private apartments, summer housing, and off-campus options is available below.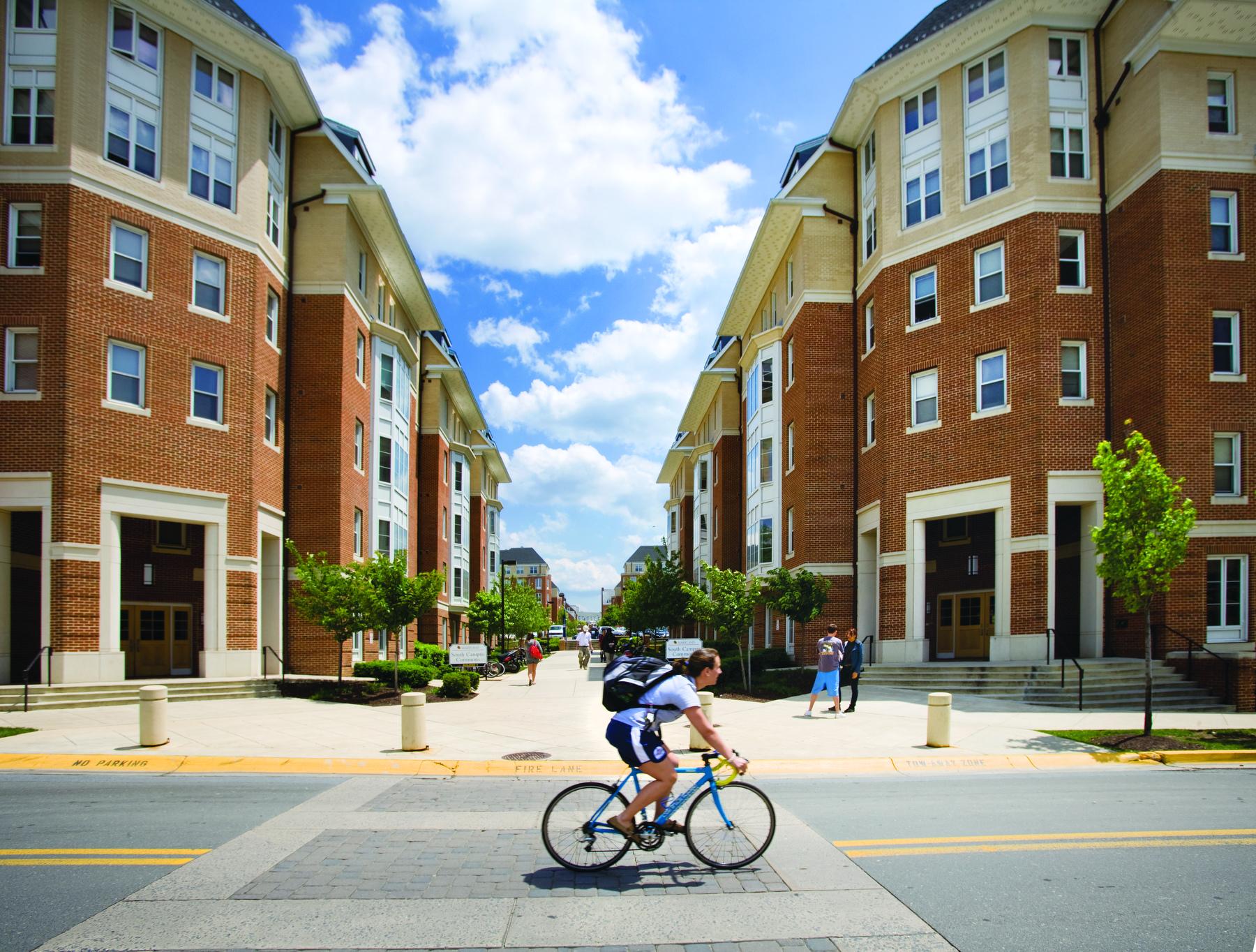 South Campus Commons & The Courtyards
South Campus Commons and The Courtyards at UMD are the University of Maryland's affiliated public-private partnership student housing communities.
Information on Public-Private Apartments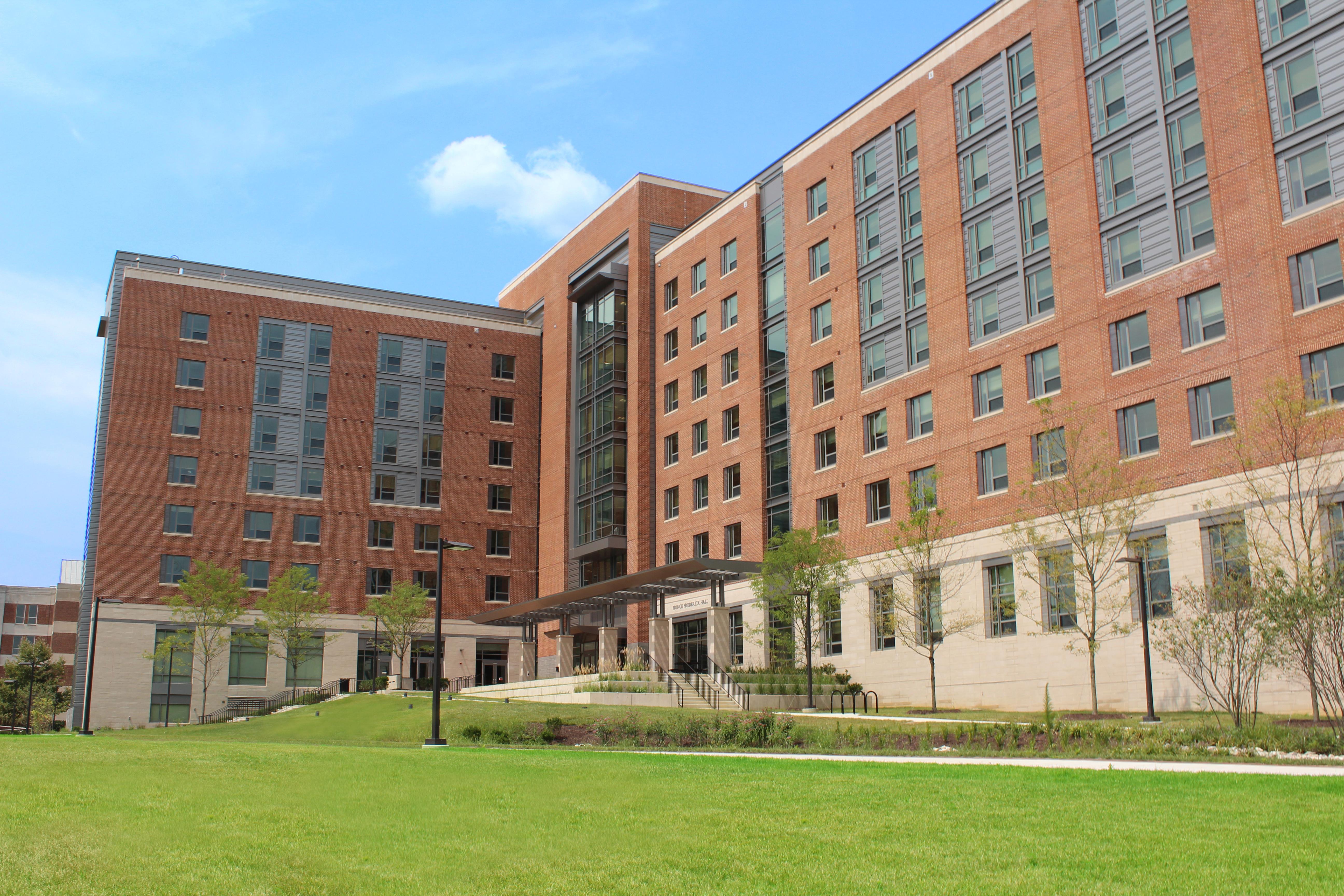 Summer Housing
Students taking Summer Session courses are invited to stay in one of our single or double-bedroom apartments on campus.
Information on Summer Housing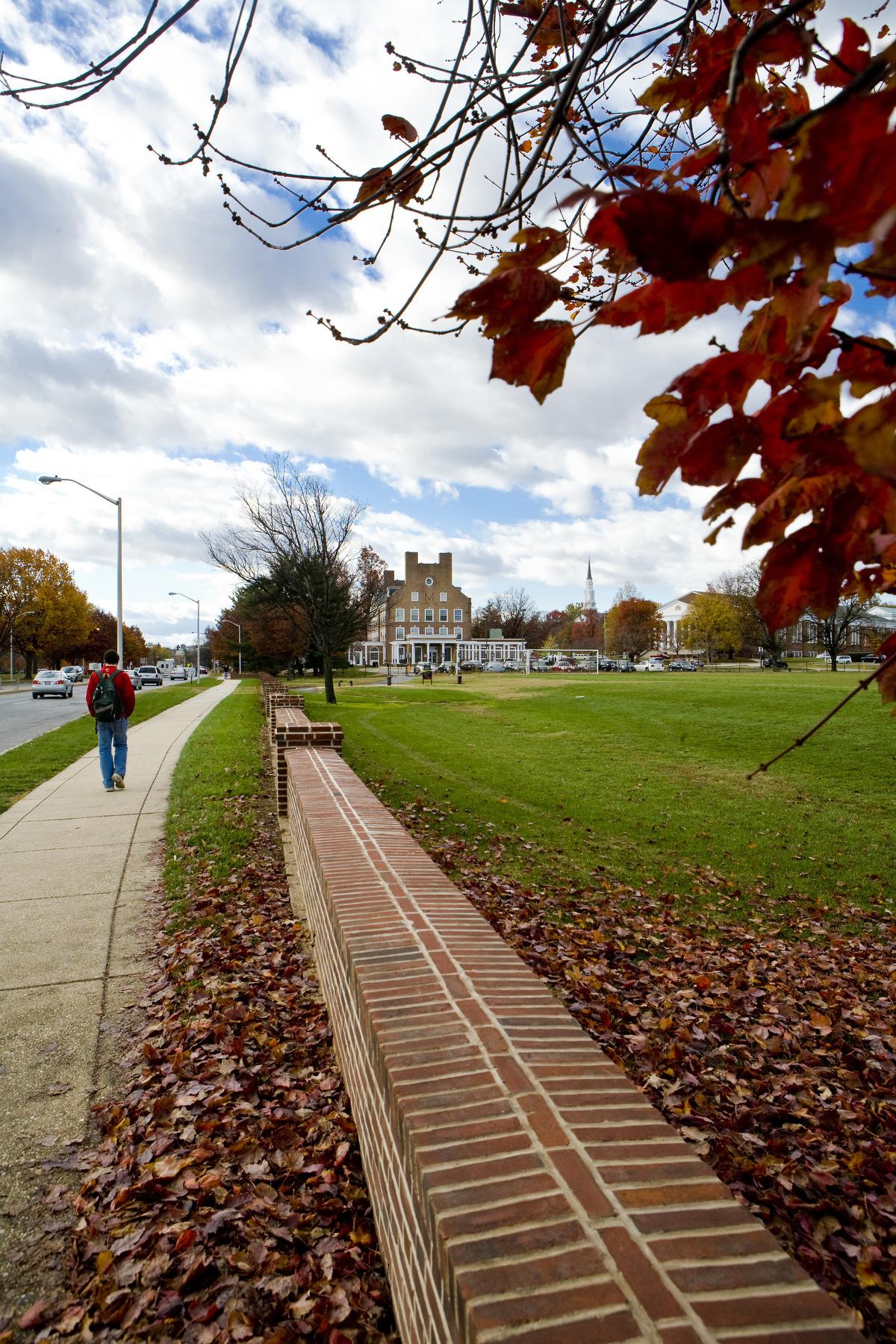 Off-Campus Housing
The Off-Campus Housing Services office provides resources to students on off-campus housing topics and finding off-campus housing.
Information on Off-Campus Housing
How are residence halls different from public-private partnerships? 
We offer two on-campus student housing options: UMD-owned residence halls operated by our department and apartment complexes owned and managed by the Maryland Economic Development Corporation (MEDCO), known as South Campus Commons and The Courtyards.
The South Campus Commons or The Courtyards lease is a contract between MEDCO and the student tenant, not between the student and UMD.
MEDCO-owned residences for students:
South Campus Commons
The Courtyards
UMD-owned residences for students: 
Cambridge Community (Bel Air, Cambridge, Centreville, Chestertown, and Cumberland)
Denton Community (Denton, Easton, and Elkton halls)
Ellicott Community  (Ellicott, Hagerstown, and LaPlata halls)
Heritage Community (Johnson-Whittle and Pyon-Chen halls)
Oakland Community (Oakland Hall)
Leonardtown Community (Buildings 244, 245, 246, 247, 248, and 249)
North Hill Community (Anne Arundel, Caroline, Carroll, Dorchester, Prince Frederick, Queen Anne's, Somerset, St. Mary's, Wicomico, and Worcester halls)
South Hill Community (Allegany, Baltimore, Calvert, Cecil, Charles, Frederick, Garrett, Harford, Howard, Kent, Montgomery, Prince George's, Talbot, and Washington halls)
If a student voluntarily or involuntarily leaves the MEDCO apartment, they are liable for the base rent as defined in the lease.
| Key Provisions | MEDCO's South Campus Commons & The Courtyards Apartments | UMD Residence Halls |
| --- | --- | --- |
| Termination by Student | Steps for a student Tenant to transfer/assign a lease to another student are found in Section 16 of MEDCO'S Lease. Transfer fees may apply as stated in Section 16. | Cancellation information for UMD's Residence Hall Housing and Dining Agreement (the "Agreement") is found in the Terms and Conditions sections titled "Cancellation and Late Fees" Items 1-6, "Release from "Agreement" Item 1-4, and the "Agreement Buyout" Items 1-2. |
| Termination by MEDCO or UMD | "Landlord's" termination provisions in MEDCO's Lease are found in Sections 3, 7, 8, 10, 12, 14, and 18. | UMD's right to terminate the Agreement is provided for in the section titled "Termination of Agreement by University" Item #1. |
| Force Majeure - (Certain events which excuse a party's performance under an agreement.) | Section 42 provides that "If the Landlord or Agent's performance hereunder is materially hampered, interrupted, or rendered impossible, hazardous or interfered with by reason of fire, flood, casualty, lockout, University closure or other actions, act(s) of God, riots, terrorism, strikes, labor difficulties, pandemics, epidemics, quarantine, civil commotion, natural catastrophes, earthquakes, any act or order of any public authority, administrative or judicial regulations, order or decree or by any local or national emergency, and/or any other cause or event, similar or dissimilar, beyond the Landlord or Agent's control, then the Landlord/Agent shall be excused from performance under the Lease and will not have any liability in connection therewith." | In the section titled "The University" Item #1 provides "[The University] Will provide services described in this Agreement on a continual basis, although interruptions may occur by an act of God, availability of resources as determined by the University, maintenance activities, or other conditions that are reasonably beyond administrative control. Standards and levels of services are determined by the University. The University expects any disruption of services vital to the health and safety of residents will be restored within a reasonable amount of time." |
| Parties | MEDCO as "Landlord" Student as "Tenant" Although not a party to the Lease, Capstone On-Campus Management, L.L.C. is MEDCO's property manager | The Department of Resident Life, acting on behalf of UMD, enacts and enforces the terms and conditions of the Agreement. UMD students become Residents after completing the Agreement and being confirmed for residence hall housing. |
| Start and End Dates | Lease start and end dates vary each year, beginning in August and ending in July. See Section 1(h) in the current Lease for exact dates. | Agreement start date is the date of approved check-in date for the Fall semester until the last date for final exams for the Spring semester. (There is no occupancy allowed during Thanksgiving, Winter and Spring breaks, except in certain circumstances.) |