Community Living Handbook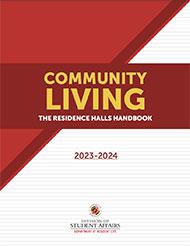 Living in a residence hall community allows you to live, learn, and engage with a diverse community of Terps and have support from our caring staff.  The choices and actions of each individual have an impact on others, and each member of our community has both rights and responsibilities they assume to maintain and uphold our community's standards.  
Please take a moment to review the Community Living Handbook to understand your rights and responsibilities as an on-campus resident.