Oakland Community
The Oakland community consists mainly of two-bedroom "semi-suites" with a semi-private bathroom shared by four students. There are also double rooms in the building that allow two students to share a bedroom and a private bathroom. There are seven single rooms and eight double rooms designated as handicap accessible.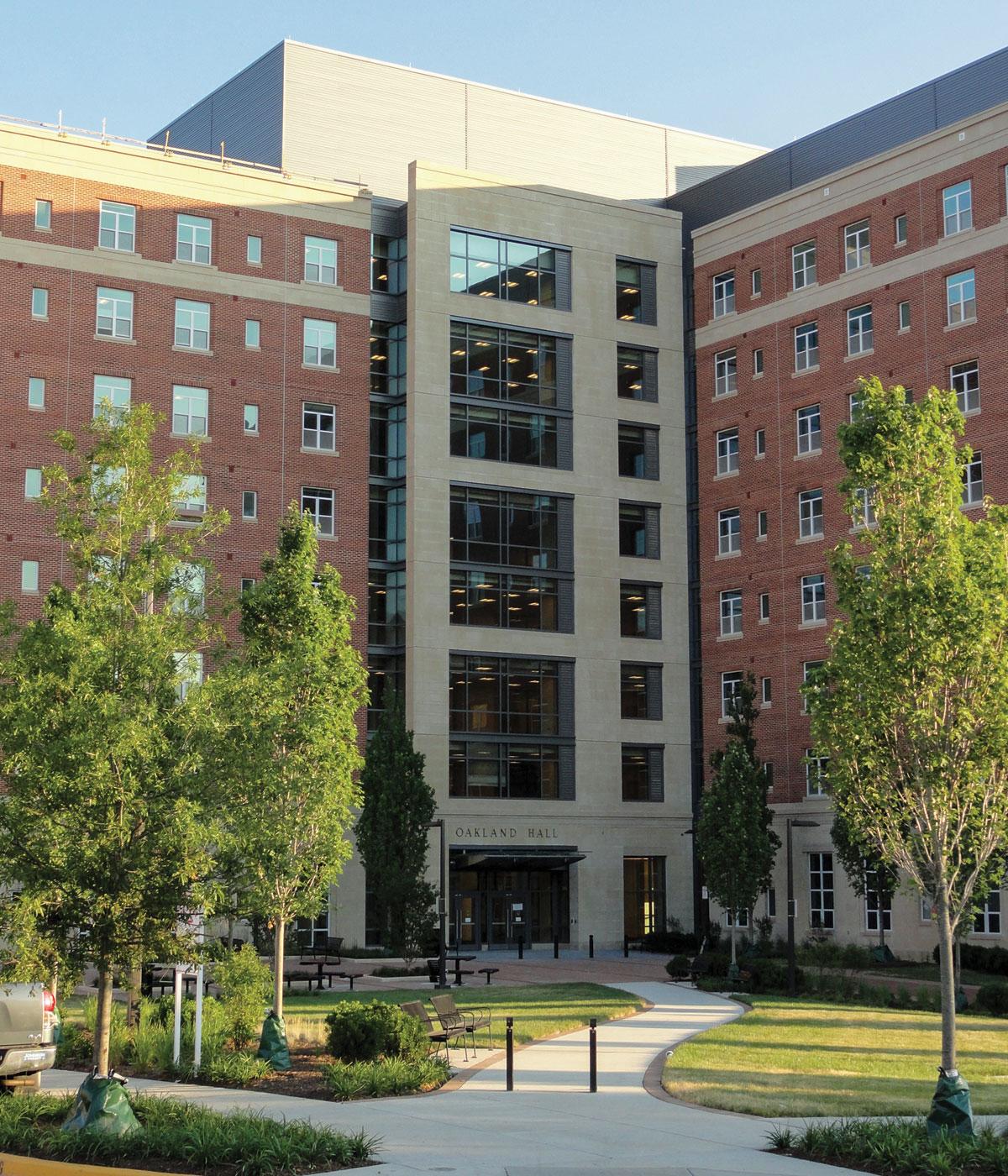 Community features:
A 24-hour service desk
Air conditioning
Rooms with private or semi-private bathrooms
Lounge, study, and laundry facilities on every floor.
Meeting and study space
Spacious lobby
An indoor bike storage room
Environmentally sustainable design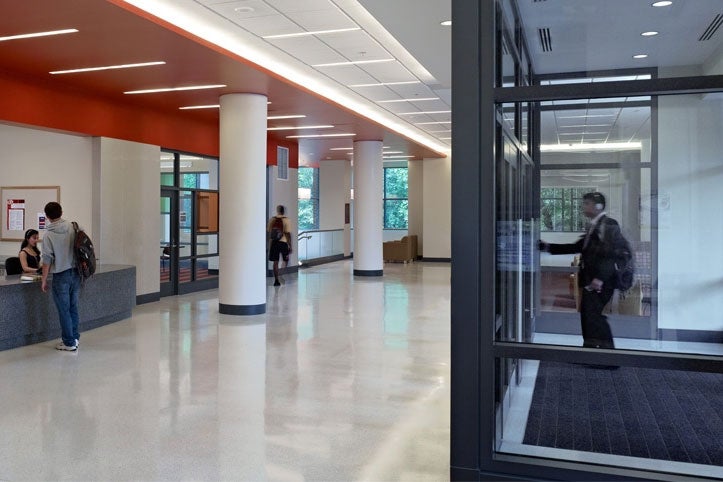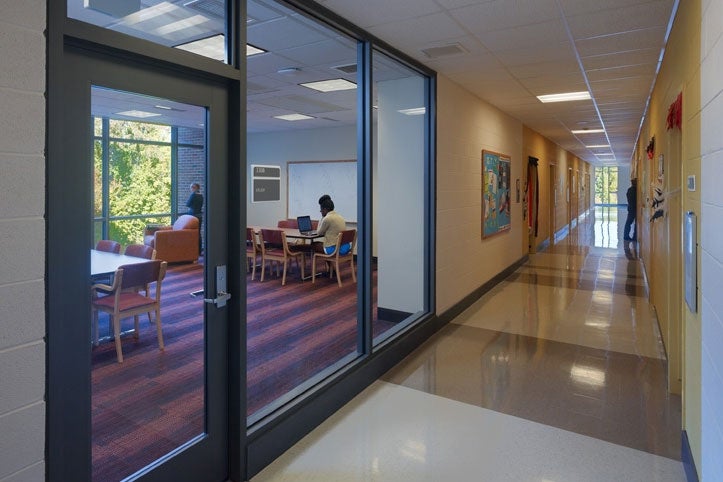 Community Staff
Resident Life Staff are available to assist residents with a variety of needs. Community Assistants serve as a main resource for the residents; they operate the building's 24-hour service desk. The desk is the central location for which students pick up mail, obtain extra keys, and make other customer service related requests.
Two Resident Assistants live on each floor, along with one full time Resident Director who also lives in the building and oversees the entire staff. The Resident Staff is responsible for managing the residence halls, as well as creating a social, cultural, and academic environment through various programs.
Contact
Community Office
1110 Johnson-Whittle Hall
4118 Stadium Drive
College Park, MD 20742
Phone: (301) 314-7925
Fax: (301) 314-7082
Oakland Hall Service Desk
Oakland Hall
College Park, MD 20742
Phone:  (301) 314-6255