Leonardtown Community
The Leonardtown Community offers apartment living for 625 undergraduate students. Living in a Leonardtown apartment blends all the advantages and services of on-campus living with the independence that comes with an apartment home.
Community features:
Garden-style apartment buildings
A 24-hour Community Center 
Easy walking distance to McKeldin Mall, College Park Metro station, and shops and restaurants in the City of College Park
Located across Baltimore Avenue, just behind Fraternity Row, and the recreational and fitness facilities in Ritchie Coliseum
Amenities
Apartments in Leonardtown are furnished with solid oak furniture in the bedrooms, living room, and dining area. Bedroom furnishings include a regular twin bed and mattress, a desk set with a drawer and shelf, and a four-drawer dresser for each student. A limited number of double bedrooms may be equipped for occupancy by three students.
Ample open shelving in the living room area adds storage space. Central air-conditioning is available during the University cooling season (typically from late April to September). Each kitchen has a full-size refrigerator, range/oven, sink with disposal, and cabinets. Microwave ovens are permitted.
Street View and 360°
View google map street view and 360°.
Floor Plan
Log in to view the floor plan in pdf format:
Location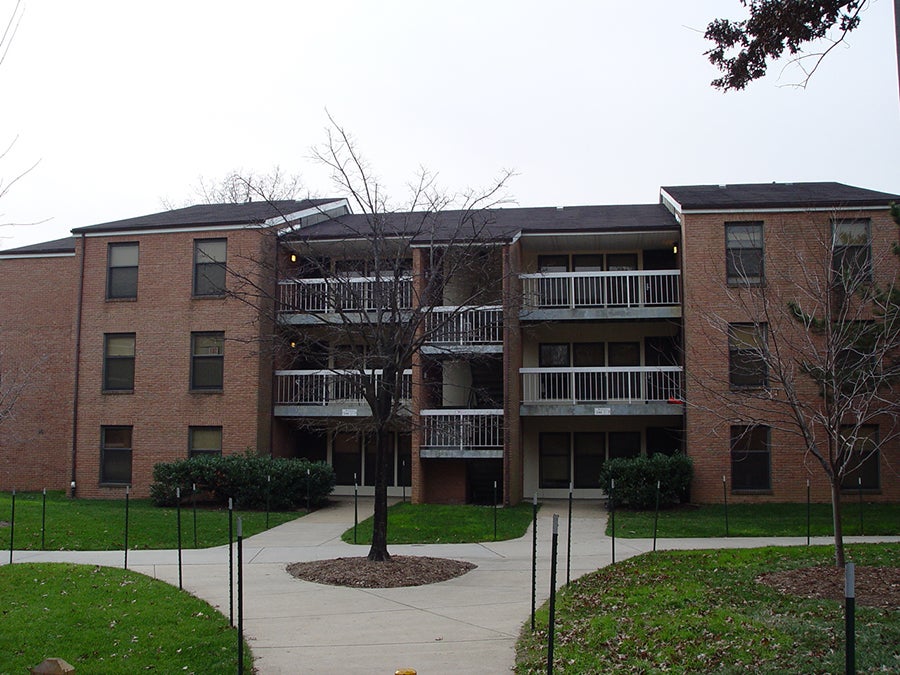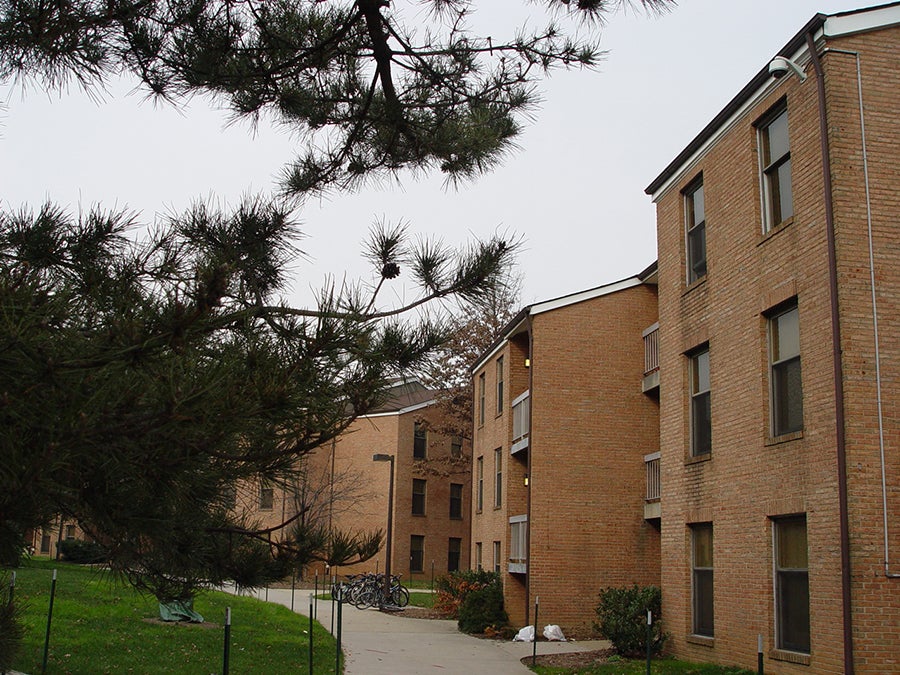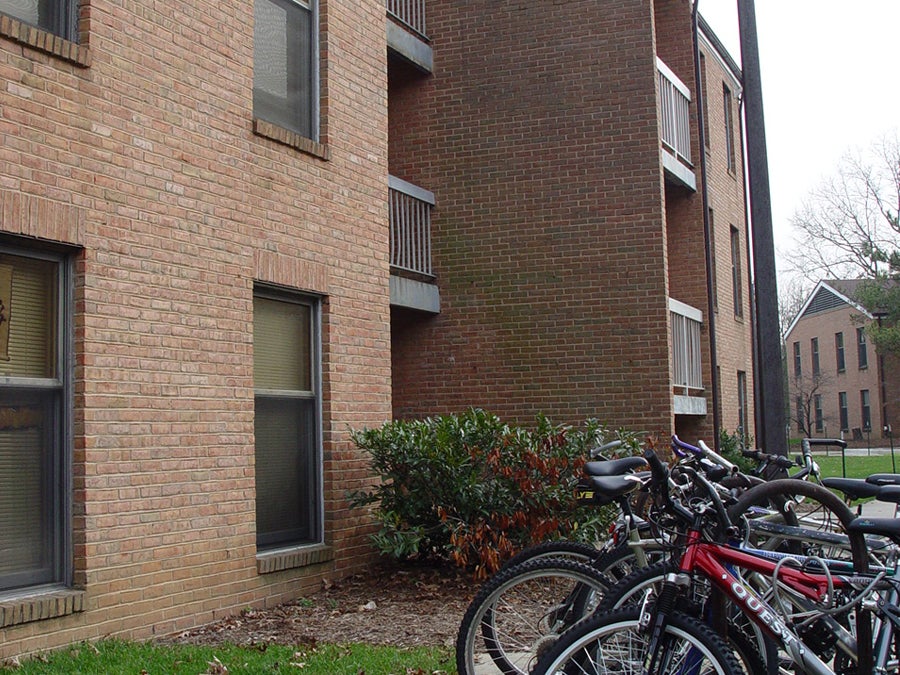 Leonardtown Community Staff
Many Resident Life staff members are available to assist residents with a variety of needs and services. Undergraduate Community Assistants manage the community's 24-hour service desk and are a great resource for residents and manage the community's 24-hour service desk.
The service desk, located in the Leonardtown Community Center, is the central location for mail and package pick-ups, key borrowing and replacements, and other customer service requests. Undergraduate Resident Assistants, along with one full-time professional Resident Director, live in the community. The Resident Life staff works with residents to manage the apartment environment and foster a valuable social, cultural, and academic experience through various community development programs. Residents also are supported by many programs and services of the Department of Residential Facilities, including service calls for maintenance and repairs, apartment security, landscaping, housekeeping and recycling services in the Community Center, furnishings and fixtures replacements, etc.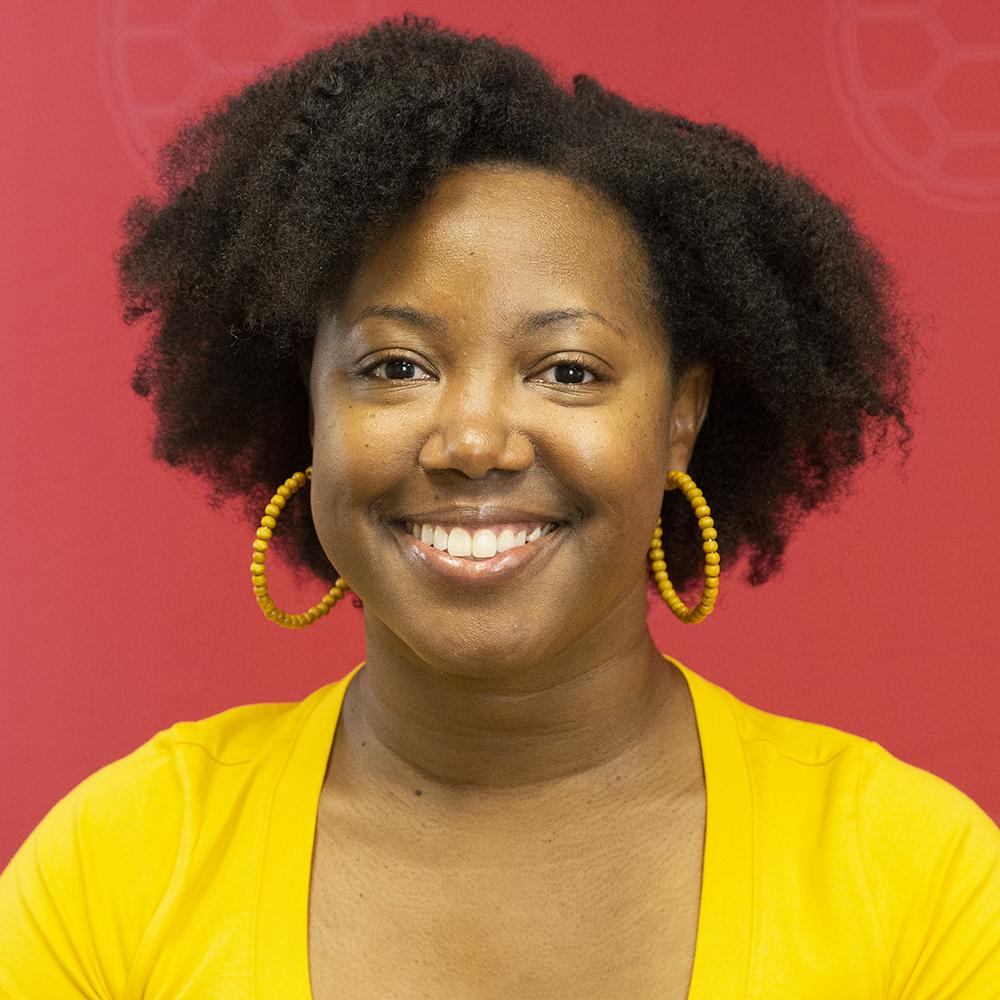 Karlena Walker
Resident Director for Leonardtown / Coordinator for Isolation Housing
Contact
Community Office
0200 Calvert Hall
College Park, MD 20742
Phone: (301) 314-7484
Fax: (301) 405-0644