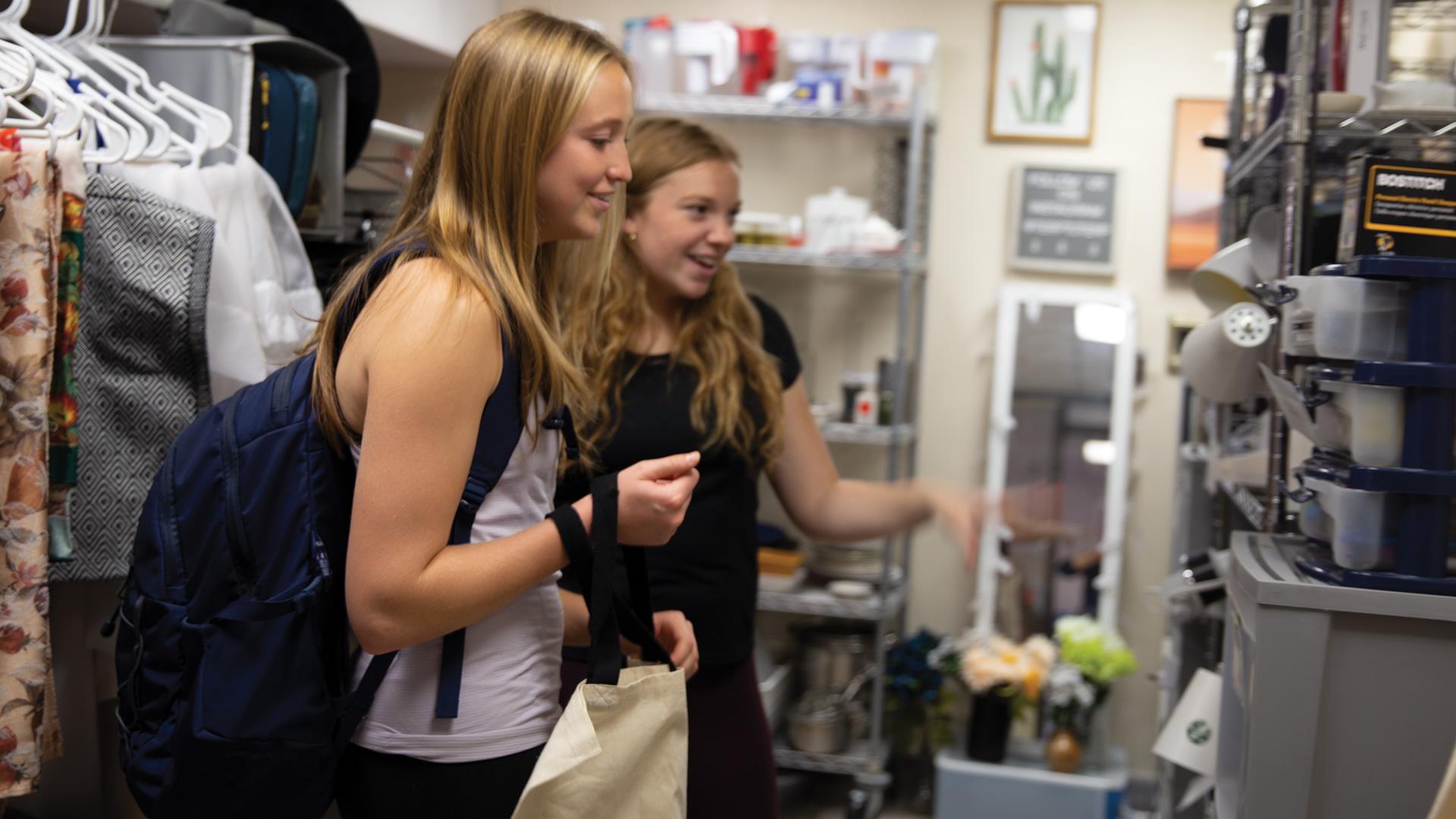 The Terp to Terp Campus ReUse Store coordinated by the Department of Resident Life was created to respond to students' essential needs while encouraging a culture of social responsibility and reducing waste generation.
The store collects and distributes unused or gently used small appliances, cooking/kitchen items, room accessories, and school supplies donated throughout the year by students, faculty, and staff.

There is no fee associated with the use of the store, all items are free for UMD students to have and any UMD student in need of living essential items can set up an appointment to shop.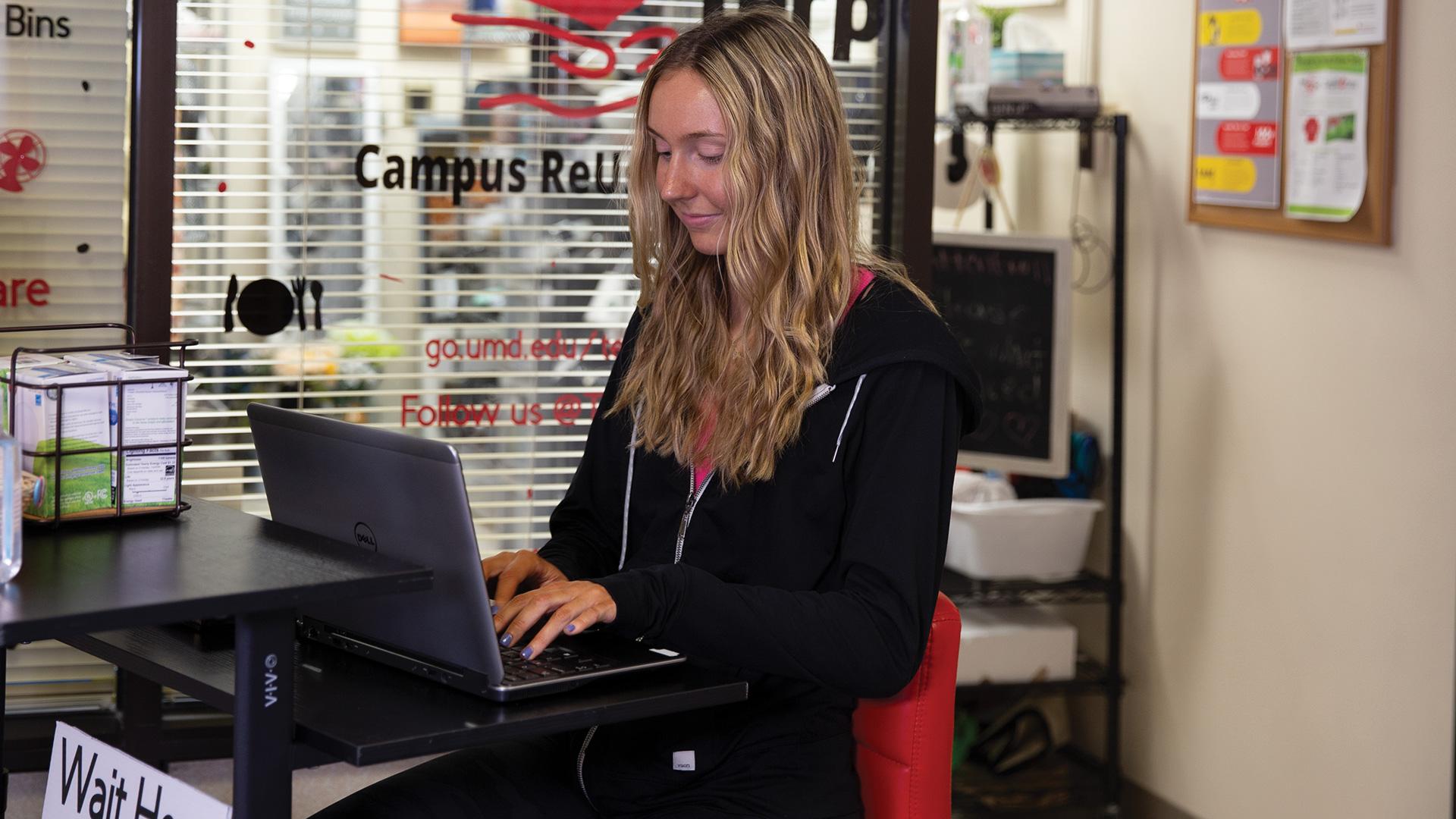 Schedule an Appointment
Our inventory is always changing. Schedule an appointment to see what we have at the store.
To schedule an appointment please email terptoterp@umd.edu.
You will receive an auto-response that directs you on how to schedule an appointment.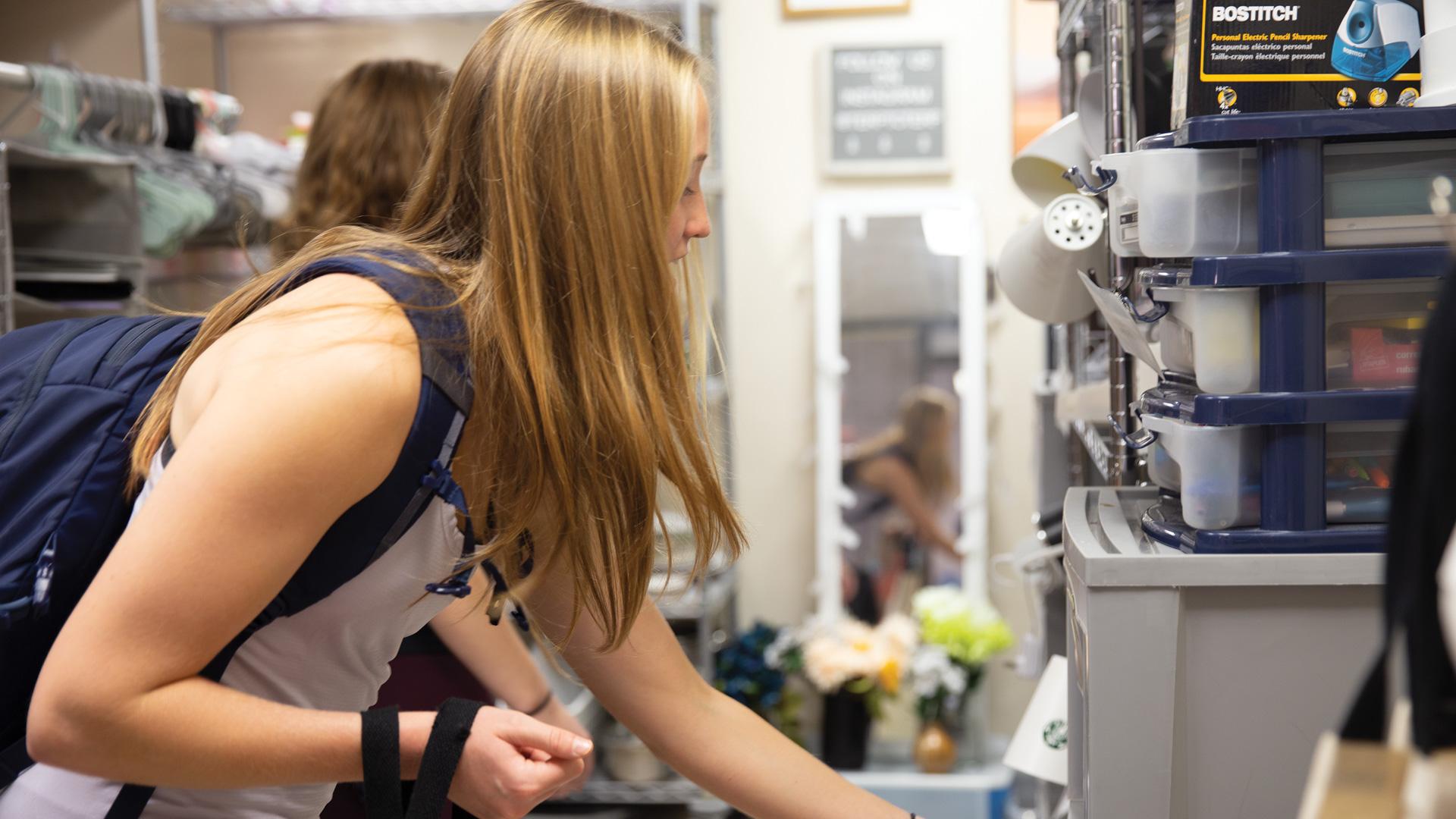 Shopping Rules
Terp to Terp Campus ReUse Store is open to any UMD student.
Bring your own bags, boxes, and transportation. Items cannot be delivered to your living arrangement
All items are free; however, take only what you need.
We reserve the right to limit quantities of any and all items.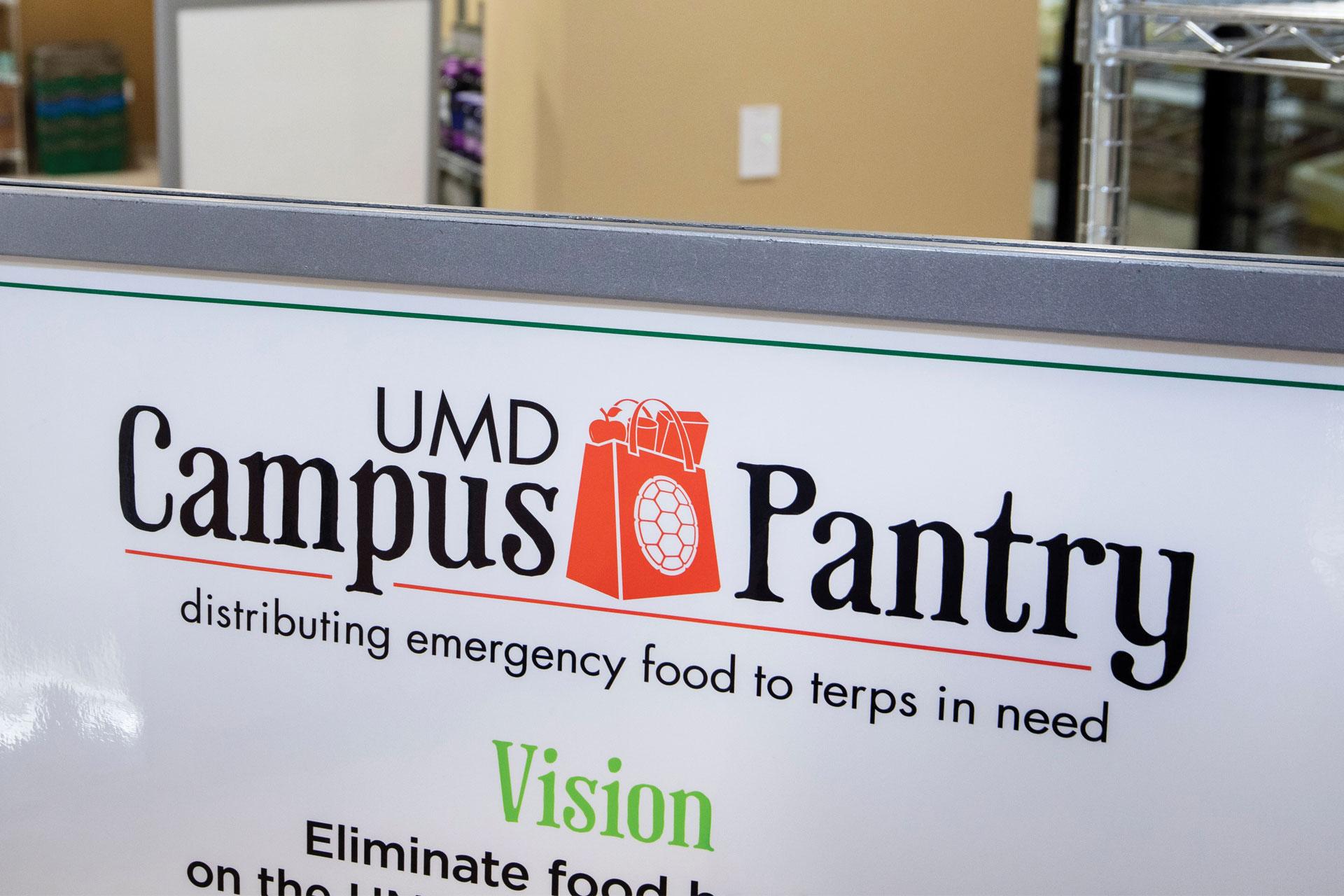 Donate
We kindly accept online donations to the Terp to Terp ReUse Store fund. We also collect unused or gently used items through our donation drop-off center.
Donation Drop-Off Location
UMD Campus Pantry Welcome Desk
Monday — Friday
10:00 a.m. - 5:00 p.m.

If possible, please package the donation in a bag or box. Please bring your UMD ID with you.
Location
The Campus Pantry is located on the ground floor of the South Campus Dining building, 7093 Preinkert Drive, Campus Drive, College Park, MD 20742.
Accepted Donations
Small Appliances (Cleaned)
Coffee makers
Blenders
Microwaves
Vacuums
Fans
Crock pot
Rice cooker
Kitchen/Cooking Items (Cleaned)
Cutlery (spoons, forks, knives)
Pots, pans, baking trays
Dishes, cups, bowls, plates
Food storage containers
Cooking utensils (spatula, whisk, tongs)
Water pitchers
Room Accessories
Alarm clocks
Curtain rods
Mirrors
Lamps
Bed risers
Storage bins
Cleaning supplies (broom, dust pan, mop)
Laundry (bins, drying racks, ironing board)
Shoe racks
Clothing (Cleaned and Gently Used)
Jackets
Sweatshirts
Jeans
T-shirts
Sweaters
Pants
Dress or polo shirts
Blazers
School Supplies (Unused)
Notebooks
Art supplies
Binders
Writing utensils (pens, pencils, markers)
Unaccepted Items
Carpets
Bedding
Food & drinks
Towels
Pillows
Large electronics & appliances
Broken items
Shoes
Socks
Undergarments
Clothing with holes
Clothing with odors
Clothing with stains
Stained clothes
Partnering for Goals
The University of Maryland is proud to be among many institutions globally that are working to achieve the vision for a better world in 2030 as envisioned by the Sustainable Development Goals (SDGs). Campus operations staff strive to address climate change, preserve aquatic ecosystems, reduce inequalities, and much more. Faculty and students are involved in countless academic and research projects that address every one of the SDGs.

To learn more about how our project and many others connect to these goals visit the SustainableUMDs Partnering for the Goals site.